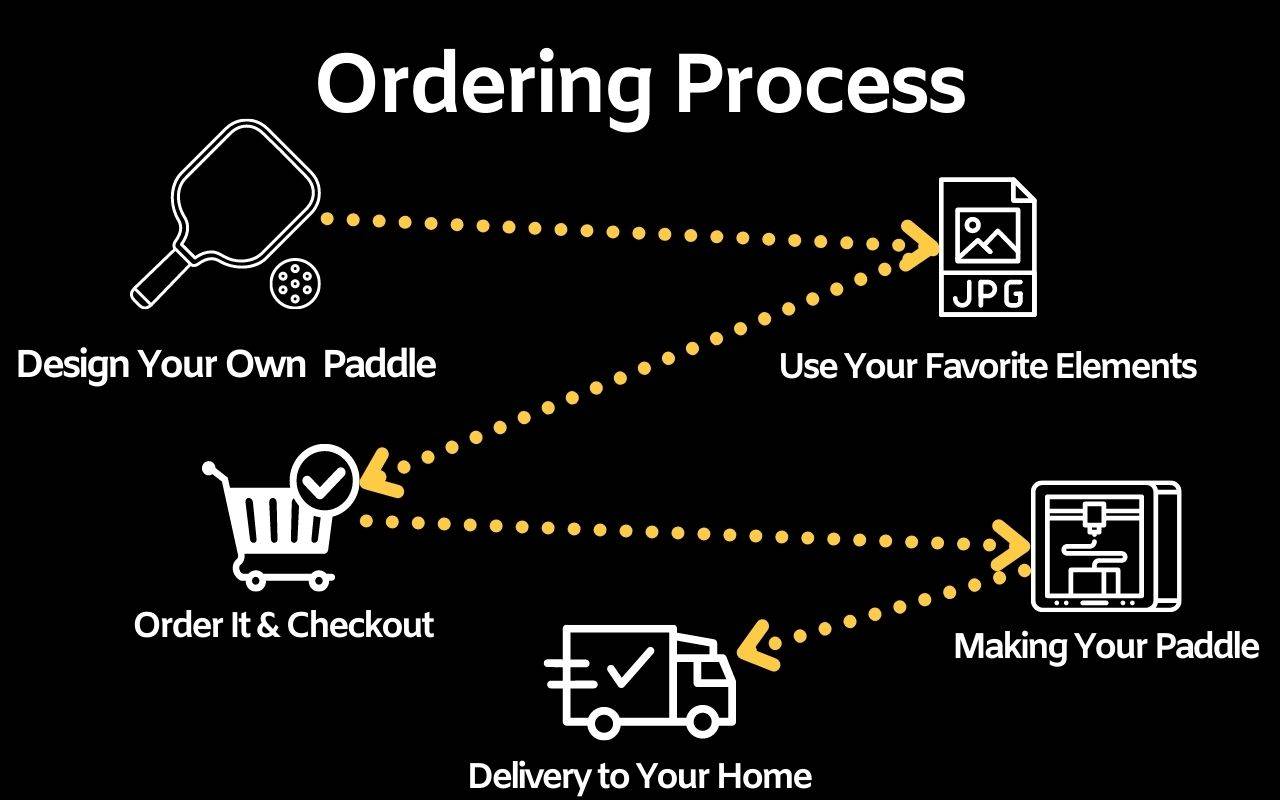 How to Start Your Custom Pickleball Paddle?
How to Start Your Custom Pickleball Paddle?
1. Customize your favorite paddle pattern. We will do the same on both sides.

2. After you pay, we will send the final renderings to your email within 1 working day.

3. After getting your confirmation, we will complete the production and delivery within 14 days.
Vatid Paddle Made of Top Materials
Vatid Paddle Made of Top Materials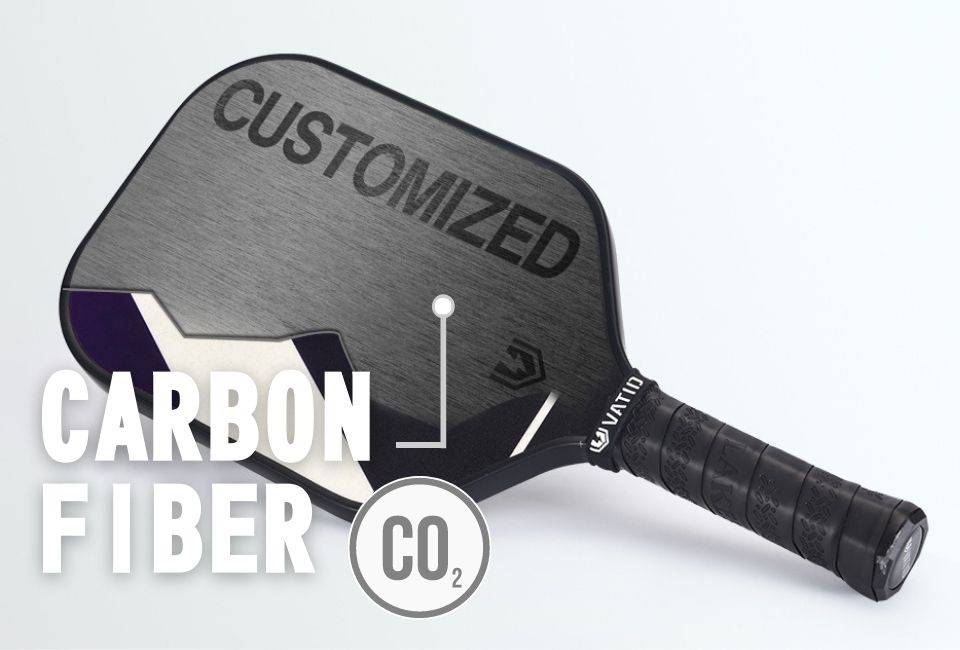 Carbon Fiber Paddle Surface
Carbon fiber is the optimal choice of material for paddles. It can generate crazy spins for the perfect balance of power and control.
Built-in Honeycomb Polypropylene Core
Reducing the weight of the paddles also brings a better feel to the ball and reduces the sound produced when hitting the ball.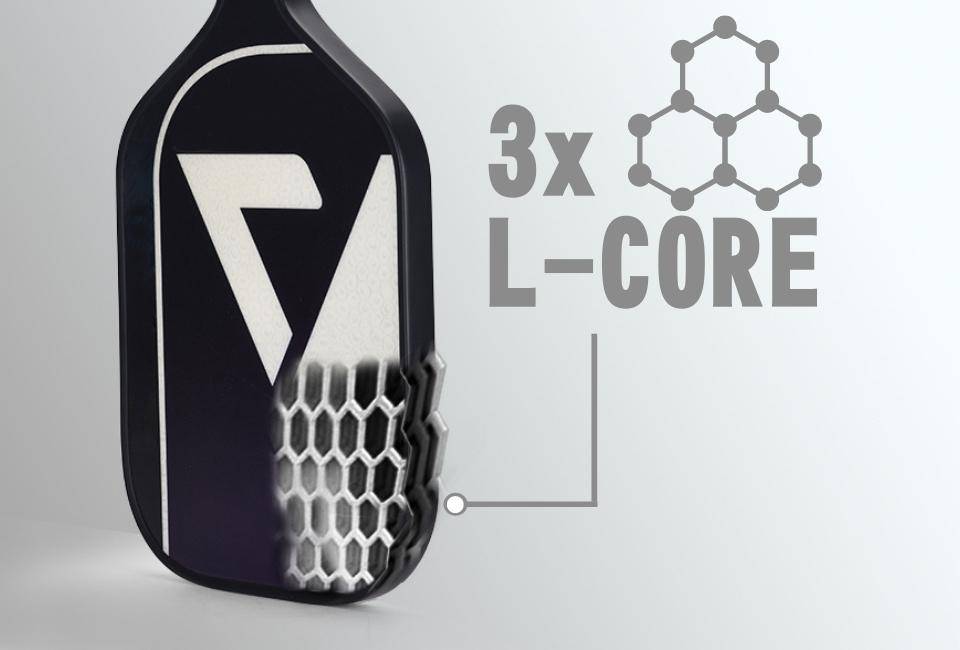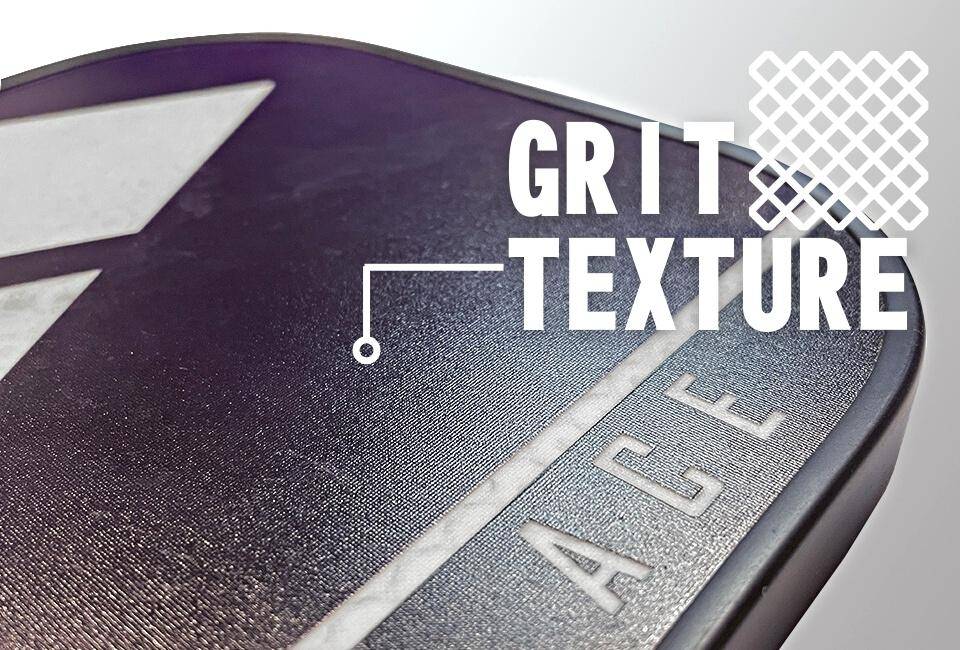 Add Grit Texture to Paddle Surface
Our revolutionary USA Pickleball approved surface texture allows players to put the most spin on the ball, without losing any control or placement.
We provide visual DIY and provide a rich material library. You can design it completely according to your own ideas.
Why Choose Us
Your pickleball paddle does not have to be boring, this is why we allow you to design your own custom pickleball paddle to improve your play and look on the court. You can add any pattern and text on the paddle. 100% high degree of customization.

The basic paddle we offer is the best on the market. All of our custom made pickleball paddles include our revolutionary grit surface to maximize spin and reduce vibration on shots. The grit surface offers players the ability to put max spin on the ball and without losing out on control. Our custom pickleball paddles include a polypropylene core with a carbon fiber surface layer that ensures the strongest most durable custom pickleball paddle on the market. The polypropylene core shape also provides a larger sweet spot for effortless shots on target.
We do not allow customization in areas other than the pulp surface. We currently only provide carbon fiber pulp surface, plus grit texture surface.
No, we currently only have one material available. This is also the best paddle material combination on the market. Carbon fiber plus grit surface.
After receiving your order, we will send it out within 10 business days.
You can check the properties of the image, it's better to have a resolution higher than 300dpi. The width and height are greater than 1000px. In addition, after we receive your order, we will make the final synthesis confirmation of the effect and contact you by email. If there are any problems with the pictures, we will discuss with you.
No, our custom paddles will come with free shipping and tax worldwide. You don't need to incur any additional costs.
No, USAP certified paddles are required to compete in competitions run by USAP. Custom paddles cannot be individually certified, so custom paddles cannot be used in competitions.
Once the order is confirmed, we will begin fulfillment. Because it is a customized product, we do not support unreasonable returns.
In the following cases, you can apply for a refund.
1. The quality of the paddle.
2. The printing quality of the paddle surface